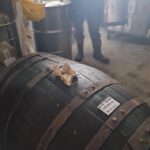 Happy New Year, whisky geeks!
The festive period is over, and after a much needed break, the team are back in the distillery busying away making and bottling all manner of tasty whiskies (and an award-winning gin) for you good folks to enjoy. We have some big plans for 2023. Our planning application for Dornoch South was submitted in late 2022, and we continue to push ahead with that in addition to our other responsibilities. In production, we have big plans. Our use of heritage barley varieties continues to be a mainstay of our production philosophy. Plumage Archer, the first commercially produced cross-bred barley variety, continues as our "house variety", and we've secured batches of Scotch Annat, Scotch Common, Chevalier, and another exciting heritage variety I will post about in due course. We also hope to acquire some Golden Promise later in the year. The hunt for a pure batch of Archer barley continues. Probably a fruitless endeavour given it ceased to be widespread sometime in the 1800s, but I will happily buy someone a bottle of the resulting whisky if they can source me a tonne!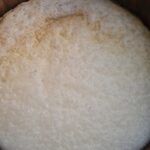 Yeast wise we also have big plans for 2023. We spent much of late 2022 experimenting with pitching rates and times. A takeaway from this short burst of experimentation was that we will be significantly increasing our pitching rate going into 2023. The first of these new, higher pitching rate batches are currently being distilled, and tasting vibrant and fruit-forward, exactly what we were hoping for! We were fortunate to get our hands on a few different varieties of spent brewers yeast, including a fantastic Double IPA (possibly Vermont style) yeast that complimented our fruity, waxy style of spirit. We plan to continue and restart this focus on experimenting with different yeast varieties, looking at doing five different strains over five months in the summer. We also experimented with a delayed pitch, letting the wash acidify for twenty four hours before pitching yeast. Not only did we get three casks of super funky spirit by this method, but it laid the groundwork for our Christmas experimentation this year.
Every year, we throw caution to the wind and try to think outside the box. We shut down for an extended period over the Christmas break, giving us ample opportunity to experiment with long fermentations and novel mashing techniques. Last year we experimented with creating a wort that would favour brettanomyces and wild yeast, tapping into our love of Belgium Beers and all the funky, wonderful weirdness that comes with them. Pleased with the results, we decided to (spiritually) return to Brussels once again this December.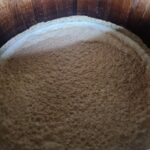 Certain breweries in Belgium employ a method where by a portion of their wort (often weaker runnings from the end of the mash) is kept separate from the main batch, and allowed, through one means or another, to sour and develop a high level of acetic acid. This acetic batch is, after a period of time, blended into the main beer. Different breweries have different methods of doing so, sometimes it is blended with finished beer before bottle conditioning, sometimes it is used as a starter for fresh worts and the bacteria within the sour batch co-ferment alongside freshly pitched yeast, sometimes it is blended with standard worts and left for a further period of ageing in wood. 
We came up with a theory that, by creating an extra sour wash ourselves from our weaker runnings, we could theoretically blend that with a higher strength wash into that sour wash and create an additional level of esterifications, as an ester is formed from an acid and an alcohol.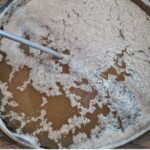 Accordingly, we split our mashes between two washbacks. One received the strong worts, and was heavily pitched into at a standard pitching temperature to create a high strength (around 6 to 6.5%ABV wash), whilst the second washback was filled with weaker worts (ending around 3% ABV) and left to ferment naturally at a higher temperature, so as to encourage lactic and acetic acid formation. After 168 hours, when both washbacks had fully fermented out and had a significant period of malolactic fermentation, they were blended together in our wash charge, raised to 24℃, and left for 48 hours. The blended wash was then emptied back into the two washbacks, where it fermented for a further 420 hours. The technique was adapted from Rodenbach and Brouwerij Verhaeghe (Duchess De Bourgogne), so we hoped to create something equally as interesting as they produce. If anyone is interested in this style of beer, I highly recommend Wildbrews by Jeff Sparrows, which I'll get Anna or someone more tech-savvy to attach a link to here.
The result was a weird, dank, funky, and dense spirit, with Phil and Jack noting curry leaves, autumn vegetables, herbs, and nutty notes in the spirit. Notably, the result was distinct, flavoursome and showed complexity, something we love about these styles of beer. It also goes to show that wild yeasts and bacteria, whilst unpredictable, can be a useful tool in creating variety and complexity in whisky.
We hope 2023 continues to produce interesting and tasty styles of spirit, and we hope you continue to enjoy our Single Malt, Blends, Gin, Independent Bottlings, and rambling blog posts whenever we get around to them! Enjoy your Friday drams, and hopefully, in the future, we'll have one for you to pair with a Rodenbach! 
Best
Euan