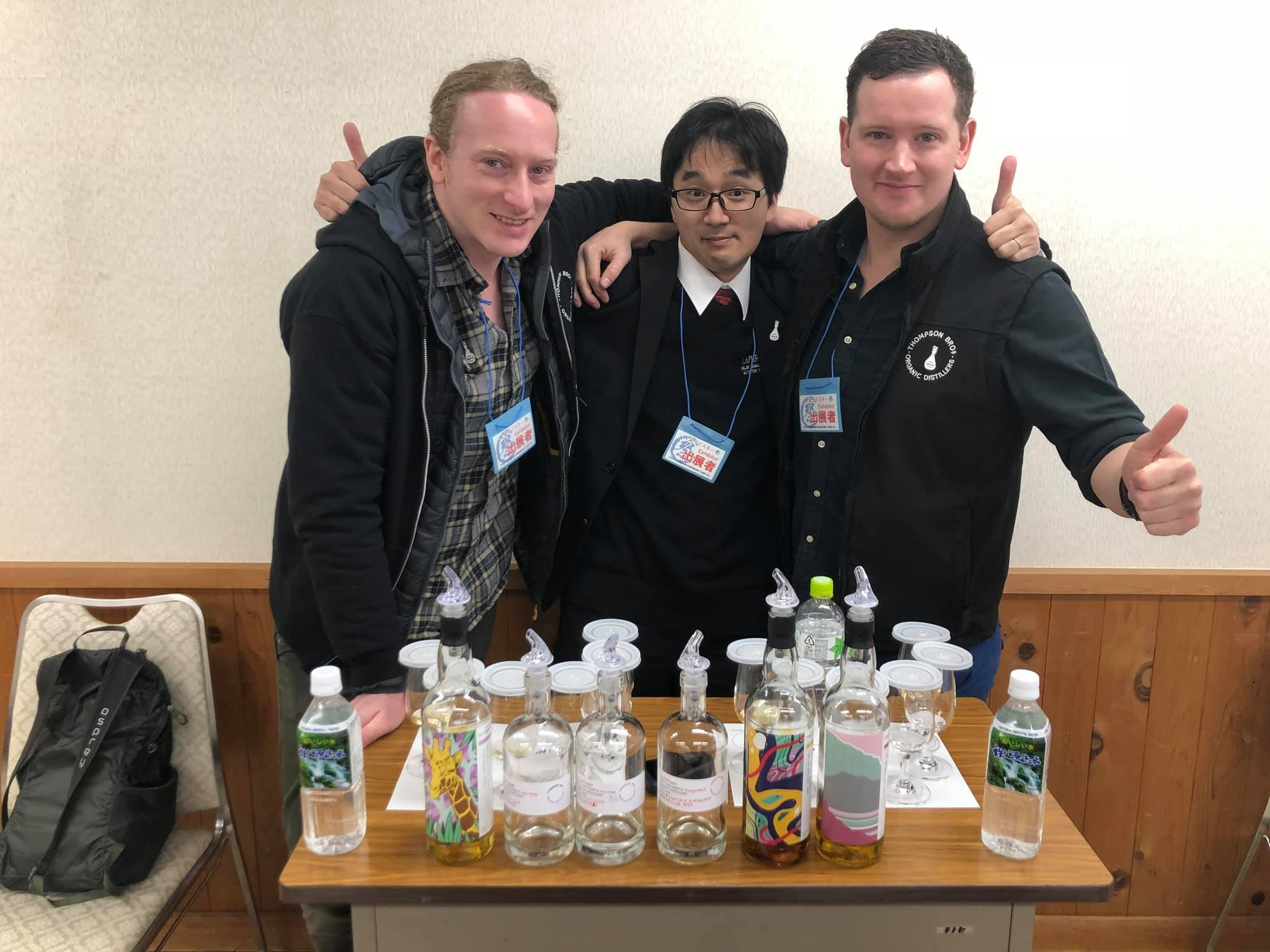 In February 2019 at the Chichibu Matsuri Simon and I met a super energetic whisky enthusiast who would be translating for them during a Thompson Bros/Dornoch Distillery seminar at the Whisky Matsuri – His name was Tatsuya Ishihara. He translated our story very well to the receptive audience. It was a pleasure to work with such a skilled enthusiast! Throughout 2019 we kept in touch and chatted about all things whisky (and life).
We met again at the 2020 Chichibu Matsuri and shared our passion for all things whisky – We even got to enjoy Ishihara-San's dancing skills at the afterparty! During our Pre-Covid visit in 2020, Mr Ishihara first mentioned the possibility of the Thompson Bros helping him to bottle his 'Honeymoon Cask' of 2011 Arran…
In 2011 Mr & Mrs Ishihara visited Scotland on their Honeymoon. Of course, the trip included distillery visits. One of which was Arran where Mr & Mrs Ishihara would purchase a fresh Oloroso hogshead of 2011 Arran! 10 years later we were fortunate enough to be asked to bottle this wonderful cask for the Ishihara family. Together with Mr Ishihara, we worked with the team at the Arran distillery to have the cask moved to Dornoch for bottling – Anyone who has moved casks around Scotland will know how difficult it can be, especially when you are moving casks from Island distilleries! Mr Ishihara worked together with our mutual friend (and whisky hobo) Andrew Soetiono on the label – He wanted to use a cute photo of a cat which he took during his Honeymoon trip in 2011. Andrew put together the beautiful label which links the liquid to Arran and its final destination – Japan.
The cask has been bottled mainly for friends and the family of Mr and Mrs Ishirhara, however, a very small quantity will go to Australia, Indonesia, Taiwan along with a limited number via our own website. If you manage to secure a bottle via our ballot we hope you will open it and toast a dram to Mr & Mrs Ishihara!
PS – The cask has been refilled with Dornoch Spirit (floor-malted Laurette) on the 20th of October 2021… now to wait another 10 years! 😉
---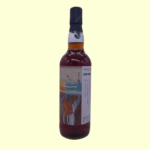 Arran 2011, Aged 10 years, 55.1%ABV, 1st Fill Oloroso Hogshead
Nose: miso paste, dry golden Virginia tobacco, maple & pecan, date puree, orange cocktail bitters, baked figs
Palate: dry autumn leaves, Seville orange peel, almonds, walnuts, cloves, fig pudding, Sancho, sugared cherries, black forest gateaux
Finish: waxy and syrupy, gentle wood spice, cigar tobacco and cherry wood