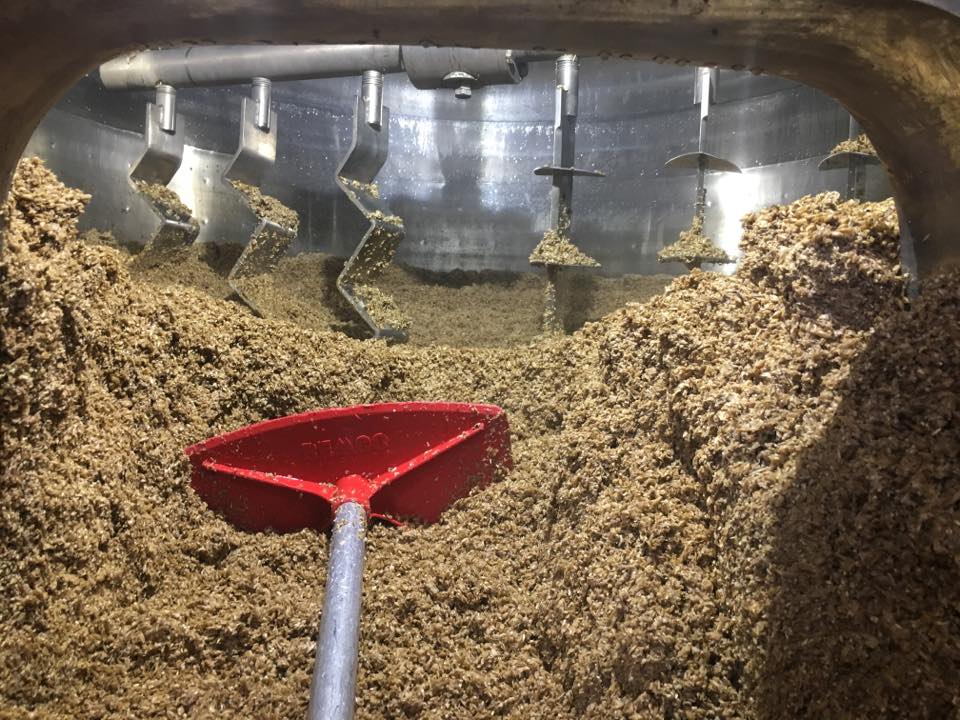 We have been busy – Honest!
What a crazy few months in Dornoch! We have been pushing on with creating the 'Experimental' Batches of Gin. There has been a lot of experimenting, production modifications, cuts, bruises, burns and various achy bits. We would not change it for the world!
Progress may seem slow, however as you know we are creating our Gin spirit from Scratch. We use fully floor malted Organic Odyssey barley fermented with flavourful brewers yeasts – Flavour is King!
Post mash-tun modifications – 300kg Mash – Making Gin the hard way… or the proper way…
Next week we will begin sending out Crowdfunding T-Shirts and we hope to send the sample packs of Experimental Gin at the start of April. Bottles will also be available in selected export markets and certain UK retailers, there will be circa 450 of each of the 10 batches.
The Whisky Bar and Hotel have been particularly busy with many whisky friends and crowdfunders coming to visit – we do appreciate you coming and look forward to seeing many more of you in the Spring and Summer!
There will be an informal Dornoch Distillery Gin tasting at Royal Mile Whiskies on Tuesday 7th of March. We will pour some of the experimental batches as well as some sexy whisky from our world famous whisky bar! We hope to see some of you there!
Time to get back to work….. does anyone want to help empty the mash tun!
Thanks for the ongoing support.
A wee nod to our Pictish past….
We have yet again worked with Katie Shiach to create some awesome labels for ten experimental batches. She has based each label on something which reflects Sutherland and the history of the area.
Organic Draff makes local Sheep very happy!