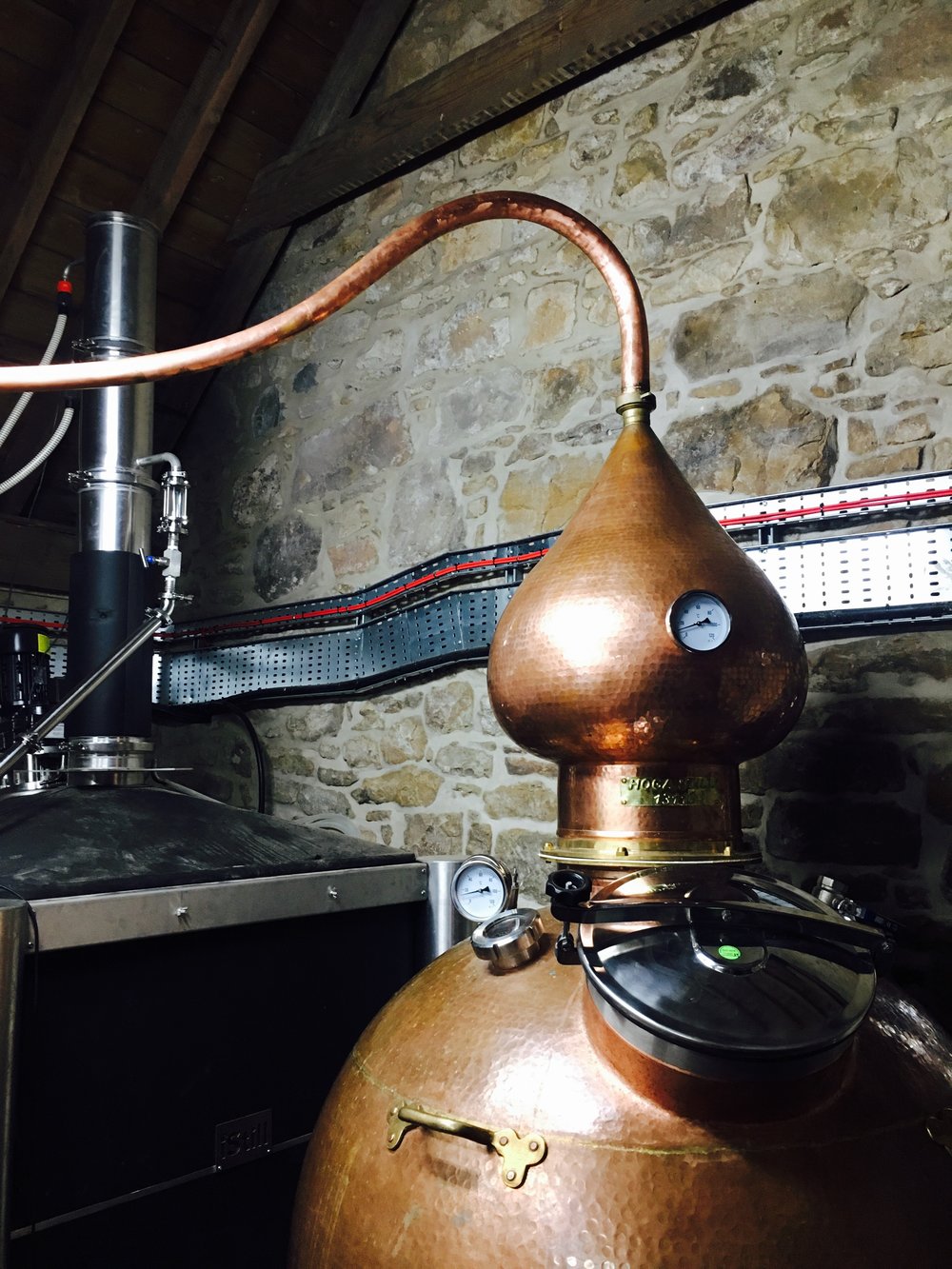 Hello and festive greetings to everyone!
Since being granted our licence earlier in the month we have been mashing, running fermentations and experimental distillations on the column still. However, we have been waiting on the gas installation. This took a little longer than expected, but we are almost ready to fire up the wash still….
On the base and ready to be fired up!
We are still getting to grips with how we will function, working out the best way to run the various processes. Although stressful and tiring we are very excited about 2017 and releasing the experimental feedback batches of Gin as well as laying down casks of our Organic Single Malt!
Frothy.
Thank you for all of your support so far. We would not have made it this far without you!
Phil, Simon and Jacob.
Dornoch Distillery needs you! More information coming 2017!