Checks & Primary Blending
Small scale blending checks take place using various cask samples from the considered liquid which is all aged over 8 years.
Once the ratios have been decided, diluted, rested, checked, tasted and turned into a Highball; we then begin the 'bulk' blending process.
We remove the calculated liquid from cask before vatting all the component malts together at their specific percentage. This is calculated in RLA.
Prior to bottling, we remove no more than two-thirds of the spirit from Vat 5. The spirit is transferred into an intermediate vessel where it is slowly diluted to 48.5% ABV.
We then feed the next batch of blended malt into Vat 5 on top of the previous batch (our starter) and carry out the process all over again.
Once diluted and rested at 48.5% ABV, we then bottle in batches no larger than 800 bottles. 800 bottles is roughly the volume of liquid we can remove from SRV5 (Station Road Vat 5) from our draw-off point. This leaves circa 450 litres of Blended Malt in Vat 5 which is then used as the 'starter' for the following batch.
Our goal with SRV5 was to create a Blended Malt that although consistent would evolve over time due to the inclusion of the 'starter' from the previous batch in the following batch.
We wanted to create a style that we, as whisky geeks, would enjoy. We work with a selection of North Highland, Islay and Speyside Single Malts to create a vatted malt which is bright and fresh and has a great slightly waxy mouthfeel and gentle smokey balance.
We decided that the spirit showed best at 48.5% ABV, and of course, like the rest of our bottlings, the spirit is non-chill filtered and bottled without any colouring.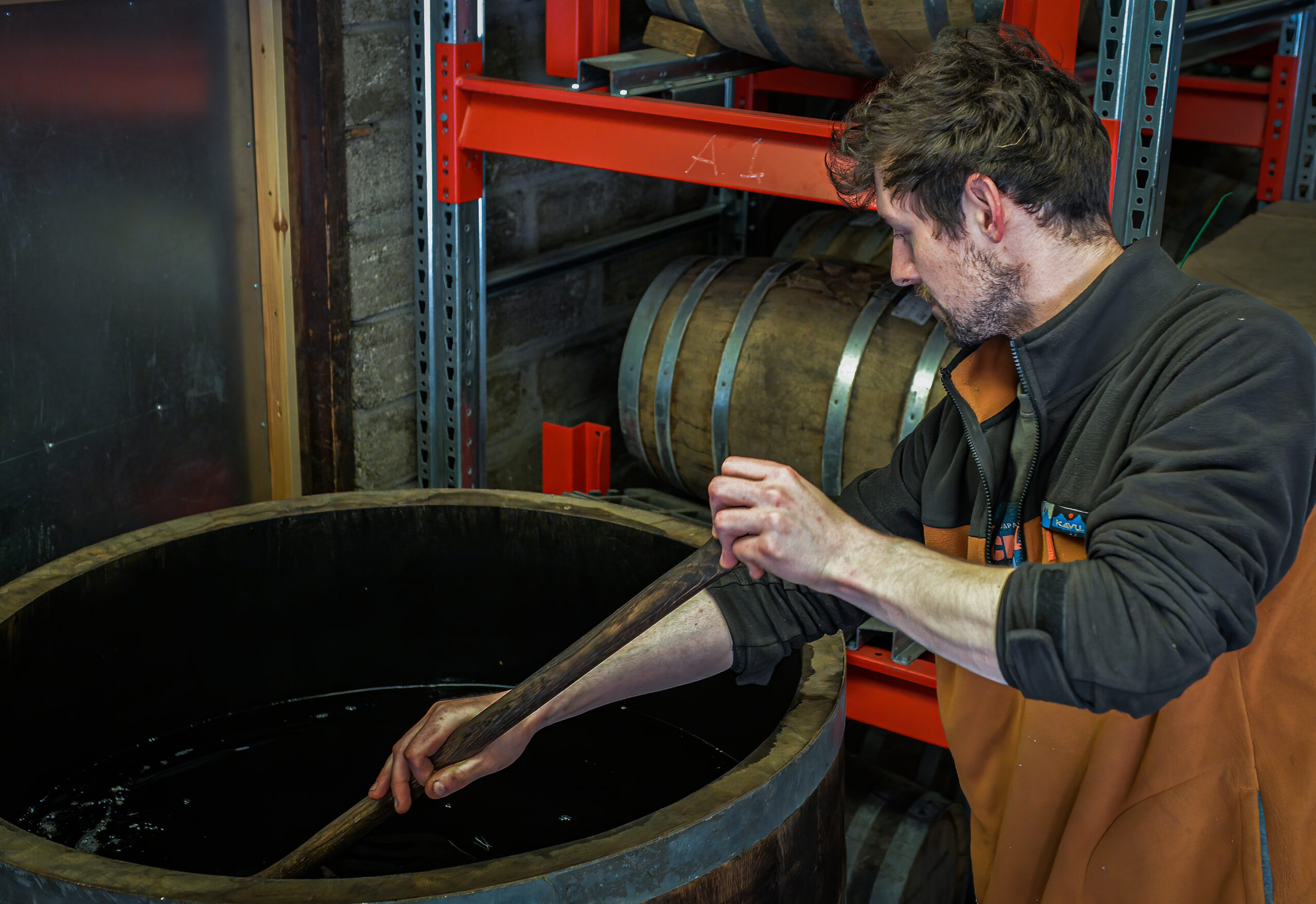 Our first batch of SRV5 was awarded a Silver Medal from the IWSC and another Silver Medal from the San Francisco World Spirits Competition.
The art was created by the wonder Yu Kurahashi of Bar Tre, Hiroshima.